NEW DATA MAKES TWO-FACED TERRY MCAULIFFE'S BAD WEEK EVEN WORSE

NEW DATA MAKES TWO-FACED TERRY MCAULIFFE'S BAD WEEK EVEN WORSE
"Terry McAuliffe had such a terrible week, it's no wonder that he desperately pleaded for five debates," said RPV Chairman Rich Anderson. "Virginians are tired of Terry McAuliffe lying to and insulting them, and are ready for the fresh leadership and bold thinking that Glenn Youngkin brings to the race."

Two-Faced Terry McAuliffe had a terrible week. And new data shows that the 40-year Political Boss and his liberal allies are being clobbered on TV by the Glenn Youngkin campaign.

Since June 9, the Youngkin campaign has spent $862,000 on media in the DC, Norfolk, Richmond and Roanoke DMAs (broadcast, cable, radio, and satellite) with no such spending from the McAuliffe campaign, the Democratic Governors Association, or the Democratic Party of Virginia.

Approximately $1.6 Million in media expenditures were placed by the Youngkin campaign on broadcast, radio and satellite in the same DMAs from May 25- June 9.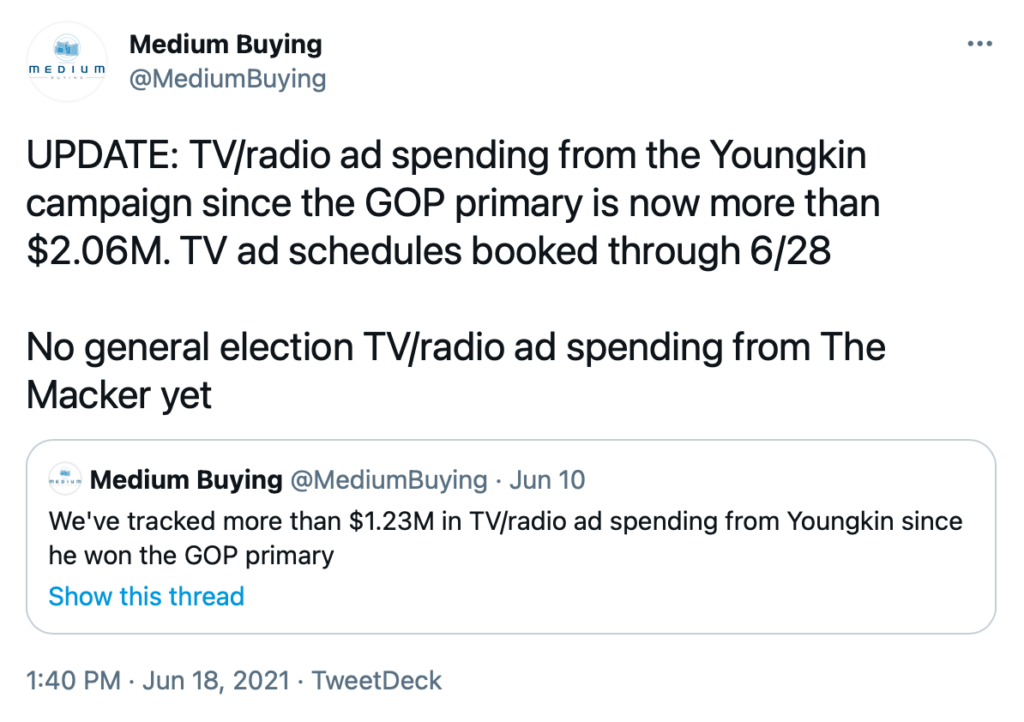 As a 40-year Political Boss running as an incumbent, it's pretty embarrassing to be outraised and outspent to the point that you can't challenge your opponent on TV. Even more so when you had the week that Two-Faced Terry had:

On Monday, Two-Faced Terry was given FOUR PINOCCHIOS for a lie he's been telling since 2015.

On Tuesday, Terry's campaign rolled out a new campaign strategy: insult and anger Virginia voters! They implemented it by claiming that Critical Race Theory is a "right-wing conspiracy."
POLL: "By more than 2-to-1, voters are much less likely to vote for an elected official who supports 'Critical Race Theory.'
POLL: "Critical Race Theory" is viewed negatively by voters in Fairfax and Loudon counties, especially among older voters, Independents, women, and public-school parents.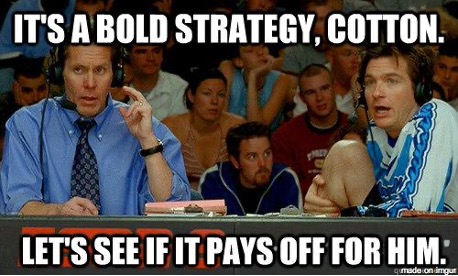 Also on Tuesday, PolitiFact gave Terry a PANTS ON FIRE, his FIFTH fact-check on the 2015 lie.

On Wednesday, Terry's campaign mixed-up Norfolk, Nebraska, and Norfolk, Virginia, in a tweet (which they later deleted).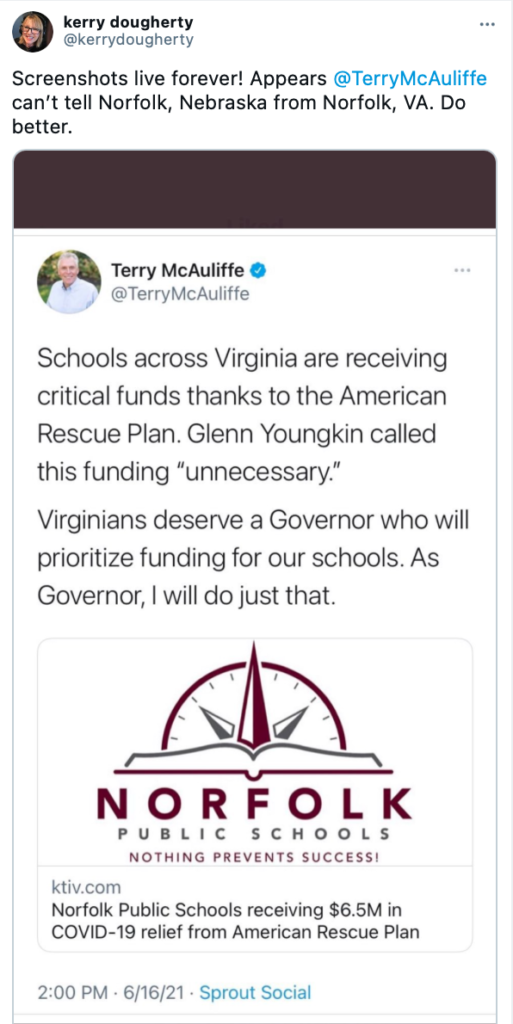 ###