WASHINGTON POST CALLS OUT TWO-FACED TERRY MCAULLIFE'S REPEATED LIES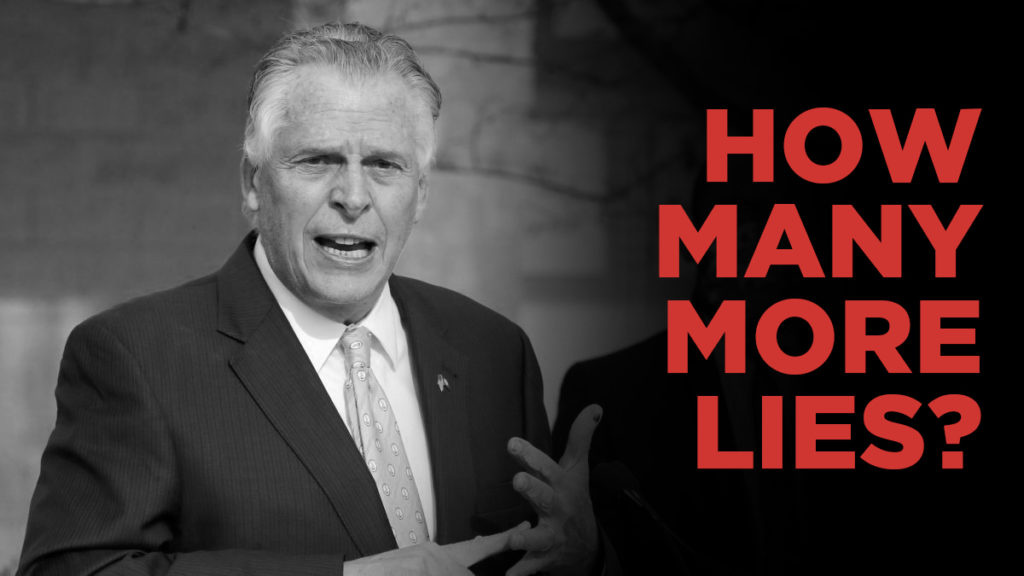 WASHINGTON POST CALLS OUT TWO-FACED TERRY MCAULLIFE'S REPEATED LIES
Lying must come as second nature to someone who's spent the last 40 years as a political boss. In fact, Two-Faced Terry McAuliffe said as much in 2004:
"Someone who lies about the little things will lie about the big things too."

-Terry McAuliffe
Every day since he was entrusted with the Democratic nomination for governor, Two-Faced Terry McAuliffe has been lying to Virginia voters about the budget he inherited in 2014. The Washington Post this morning called out Two-Faced Terry on the lie, rating it a Four Pinocchio lie (out of four). It is the fourth time this particular claim has been judged a lie by liberal fact-checkers.

Republican Party of Virginia Chairman Rich Anderson issued the following statement:
"Two-Faced Terry McAuliffe will continue to lie to Virginians because that's all he knows how to do after spending the last forty years as a political boss. What else will Two-Faced Terry McAuliffe lie about for power?"
###