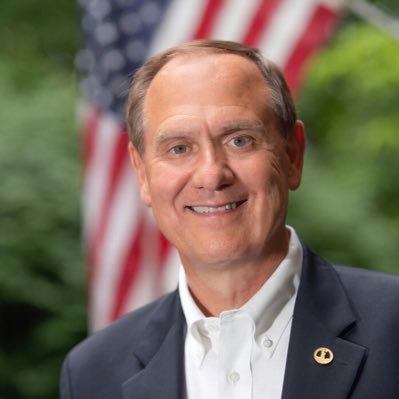 Chairman
Richard L. "Rich" Anderson
Rich Anderson was elected in 2020 to a four-year term as chairman of the Republican Party of Virginia (RPV). The following year, he presided over the Great Republican Clean Sweep of 2021 that resulted in the election of Republican Governor Glenn Youngkin, Lt. Gov. Winsome Sears, and Attorney General Jason Miyars, along with flipping the Virginia House of Delegates to Republican control.

Rich is a 30-year U.S. Air Force colonel who retired from The Pentagon in 2009 and has been a grassroots activist for 15 years on the Prince William County Republican Committee. He represented the 51st House District (Prince William County) for eight years in the Virginia General Assembly (2010-2018). While there, he chaired the House Science and Technology Committee and the Joint House-Senate Military and Veterans Caucus, the clearing house for bills impacting 800,000 Virginia veterans. He also sat on the House Appropriations Committee, House Finance Committee, House General Laws Committee, and House Transportation Committee.

Rich is a native of Roanoke and a current resident of Woodbridge, VA. He is an in-residence graduate of the Air War College, Air Command and Staff College, and the Joint Forces Staff College. His academic education includes a Bachelor's degree in Political Science from Virginia Tech and a Master's degree in Public Administration from Webster University. He has been married for 36 years to Ruth Anderson, a retired 21-year Air Force officer and former member of the Prince William County Board of Supervisors. They are the parents of three children and grandparents to seven.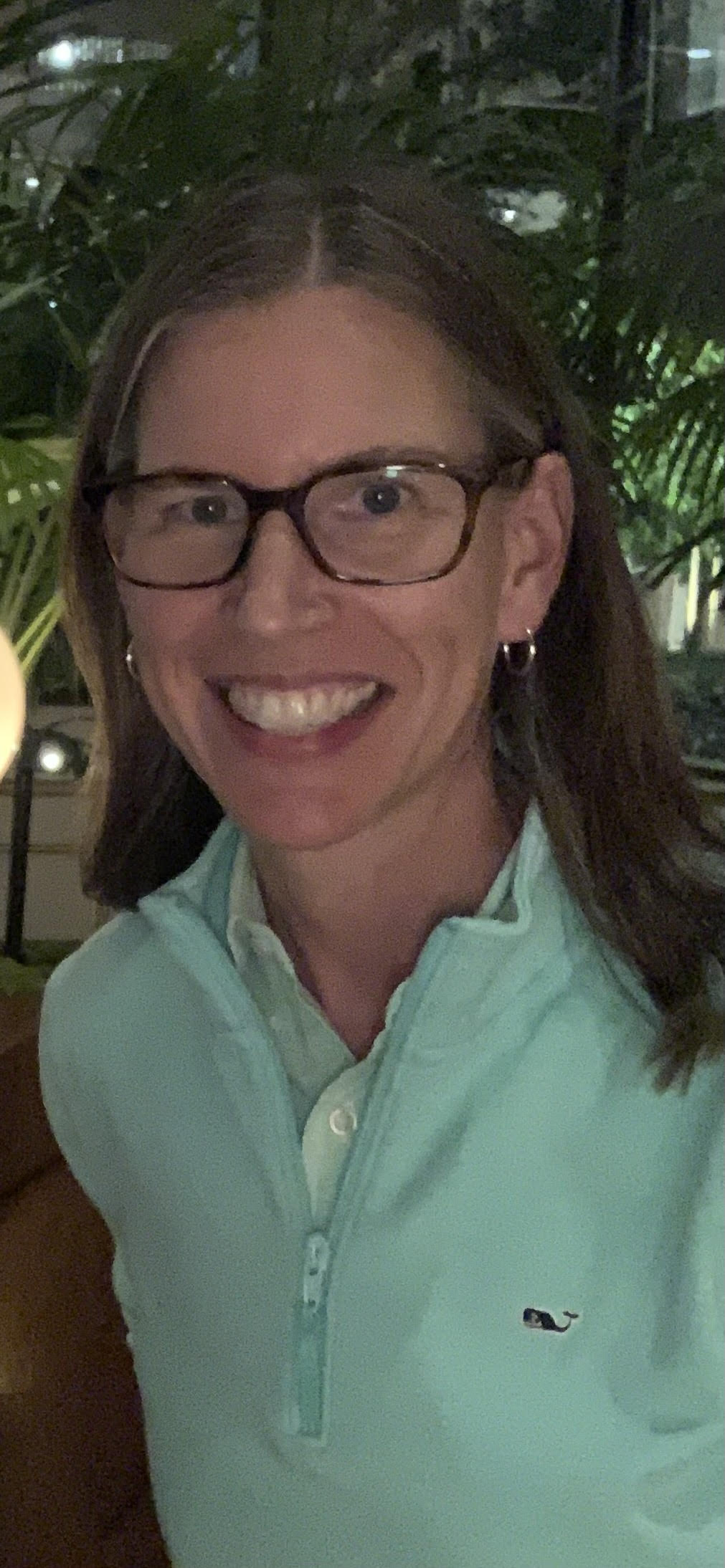 Vice Chair
Kristi Way
Kristi Way is an Executive Director at Moelis & Company. Prior to joining Moelis in 2014, Kristi worked on Capitol Hill, serving as Chief of Staff to U.S. House Majority Leader Eric Cantor. While on the Hill, Kristi worked on a range of public policy issues, managed projects and helped oversee policy, communications, and constituent service efforts. She also managed compliance and HR issues for the office. Prior to serving as Chief of Staff, she served as District Director and Senior Advisor to Congressman Cantor. In 2005-2006, Kristi served as the Deputy Campaign Manager of a successful statewide campaign in Virginia and then as Deputy Chief of Staff to the Lieutenant Governor of Virginia.
Kristi holds a B.S. in Government from Liberty University, and received an M.B.A. from Virginia Commonwealth University. She was named one of the Hill's 25 Women to Watch. She currently serves as First Vice Chair of the Republican Party of VA, as well as on the Board of Directors of the Thomas Jefferson Institute.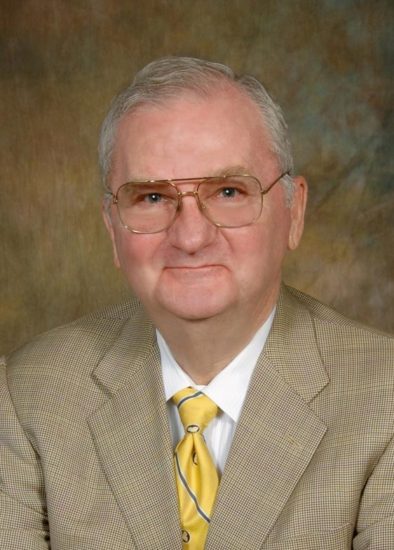 National Committeeman
Morton Blackwell
Morton Blackwell began in 1960 to identify, train, and place bright young conservatives for leadership in the public policy process. Barry Goldwater's youngest elected national convention delegate in 1964, Blackwell chaired the state College Republicans and Young Republicans in Louisiana.

In 1980, he organized the national youth effort for Ronald Reagan, going on to serve on President Reagan's White House Staff. In 1984, Blackwell left the White House to work full-time as the President of the Leadership Institute, an educational foundation that he began in 1979. His Institute is dedicated to training and placing conservatives. He ranks number 4 in tenure among the 168 members of the RNC.
National Committeewoman
Patricia Bast "Patti" Lyman
Patti Lyman is a born and raised native Virginian and lifelong Republican. A committed conservative activist, she joined the pro-life movement in 1991 and soon left her business career for law school to become a pro-life attorney with the American Center for Law & Justice. After 9/11, Patti entered immigration law to specialize in asylum for persecuted Christians escaping Islamic countries.

Patti holds a B.S. in Commerce from the University of Virginia, an MBA in Finance from the University of Pennsylvania's Wharton School, and a Juris Doctor from Regent University School of Law.

Patti and her husband of 30 years, Frank, live in Fairfax with their multiple cats and are blessed to enjoy their many godchildren, official and otherwise.
Our RPV Staff
Learn about our HQ Staff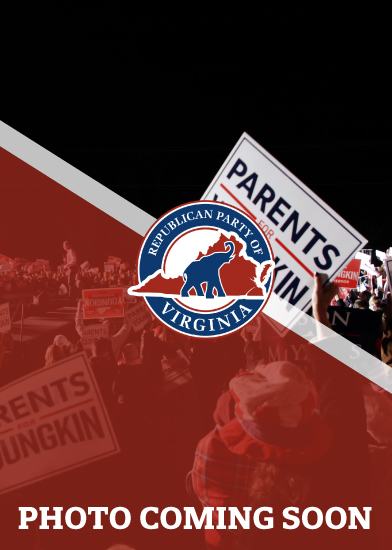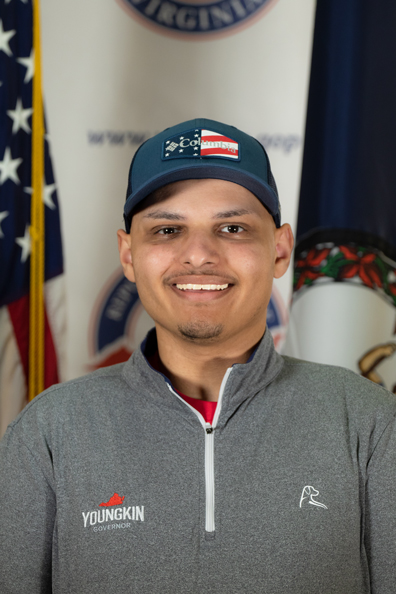 Nathan Pittman
Digital Director
Nathan comes to RPV after helping Governor Glenn Youngkin win the 2021 Convention as a Regional Political Director. Before Youngkin, Nathan was most recently the Campaign Manager for Congressman Rob Wittman's 2020 win in the First Congressional District.

He has been actively involved for over a decade in Virginia politics and brings a wide variety of experiences to the Party. Nathan holds a Bachelors in Government and International Policy from George Mason University.

Reach out to [email protected]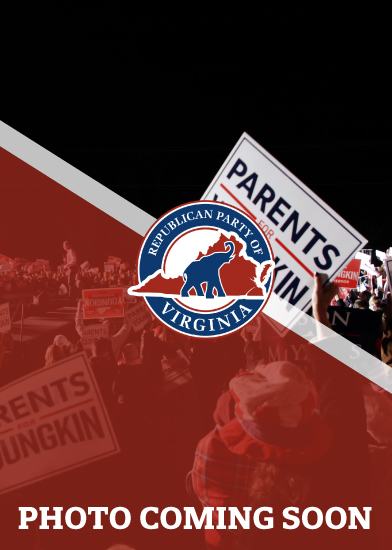 Ellie Sorensen
Press Secretary
Ellie graduated from Virginia Tech with a degree in Public Relations. She quickly became engrained in the 2021 election cycle working in the Richmond area.

While studying at Virginia Tech, she had the opportunity to develop strong public speaking skills and focused on audience-centered messages to achieve objectives. She is excited to reinsure the values, rights, and standards of the Republican Party of Virginia. Ellie's goal is to make the Communications Department within the RPV a nationwide standard.

Reach out to [email protected]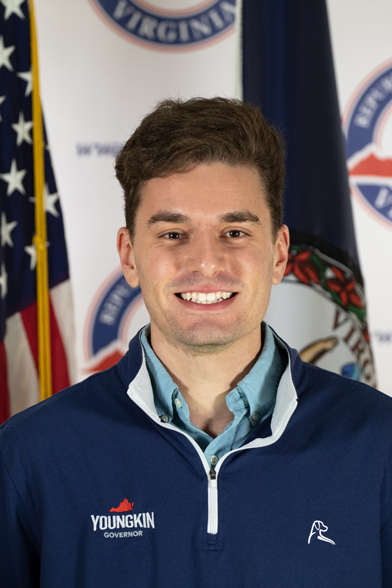 Noah Lerman
Director of Party Growth/Dep. Finance Director
Noah is proud to be born and raised in Loudoun County, Virginia. He earned his undergraduate degree from Sewanee: The University of the South. After graduating in May of 2021, Noah joined Governor Glenn Youngkin's campaign.

On the campaign, Noah started off as a special assistant with the Virginia Wins PAC before accepting the position as Deputy Digital Director, where he helped with the planning and organization of events, input of data, and handling all constituent inquiries via phone, website chat function, and social media.

Prior to his work in politics, Noah was a four-year Division III baseball player at Sewanee, and he also spent Summer 2020 in Washington, DC working as a Congressional Relations intern for Immigration and Customs Enforcement.

Reach out to [email protected]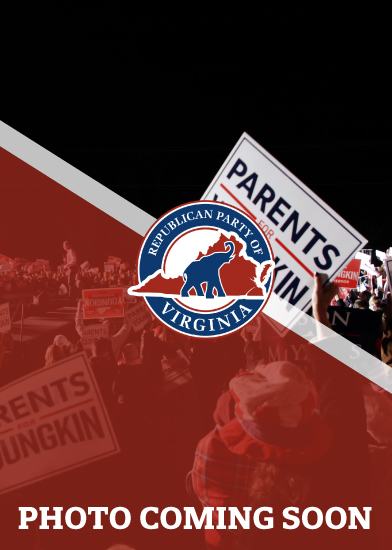 Jacob Carasella
Director of Candidate & Legislative Services
Jacob was introduced to politics by Senator Mark Obenshain and his wife, Suzanne, while attending James Madison University. After earning a Bachelors in International Affairs and Political Science, he began working in the House of Commons for a Member of Parliament. Prior to joining the staff at the Republican Party of Virginia, Jacob served as a Legislative Aide for Delegate Karen Greenhalgh, R-Virginia Beach, in the Virginia House of Delegates.

He has worked on numerous successful campaigns across the Commonwealth ranging from the US Senate to City Council. A proud native Virginian from Yorktown, Jacob is committed to working with our Republican candidates and equipping them with the resources to win.

Reach out to [email protected]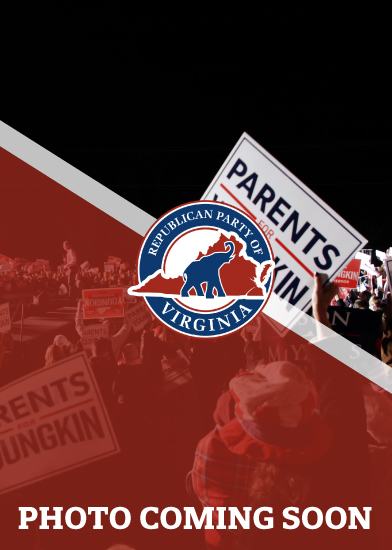 Cathy Bolden
Director of Office Administration/Finance Assistant
Cathy became an employee of RPV on May 7, 1986. She started as Data Entry Operator and presently serves as Office Manager. Her goal has and remains to be a team player with like-minded people that helps to bring positive results for our Elections. Enjoy talking to constituents and helping them with their political questions to sometimes being a listening ear to their personal circumstances.

I have served 12 State Party Chairs & 14 Executive Directors. To my knowledge they have all enjoyed my tenure here thus far. In my present role I am responsible for processing all incoming donations using a digital deposit system and a specific donor data base. Lead registration person for yearly events and fulfill various office needs for other staff members.

Reach out to [email protected]